Richard Grainger's Folk Opera was originally written to celebrate the arrival of HM Bark Endeavour Replica into Whitby in 1997 and performed in the Pavilion Theatre on the night  of her arrival.
'Eye Of The Wind' has since been performed to capacity audiences in Halls and Theatres, large and small, throughout England.
It was Re written for broadcast on BBC Radio in 2003, on the occasion of  'Endeavour's second visit to the North East Coast, sailing up the River Tees to Middlesbrough, close to James Cook's birthplace of Marton in Cleveland.
The subsequent recording, released in the same year, includes narration by a voice familiar to many around the world, Sir David Attenborough. A Special Edition of this historic album is to be released later in 2019. The limited edition CD can be ordered in advance at the Online Store.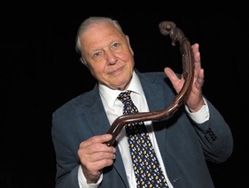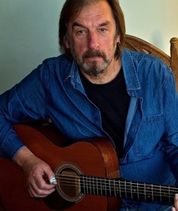 In 2018, to celebrate the 250th Anniversary of James Cook embarking on his first voyage of discovery aboard 'Endeavour' the 'Eye Of The Wind', completely revised with new dialogue etc. was performed at The Pavilion Theatre, Whitby.
Why Whitby? Because Whitby is the place where he first learned the skills of seamanship and navigation as an apprentice to shipowner Thos. Walker.
Eye Of The Wind, in its larger and smaller versions, is available for performances at Festivals, Schools Theatres and all sizes of Art Venues.
                                    'Oh what a sight to have seen, battling through a storm
                                                  A little Whitby Collier beating around Cape Horn
                                                     To the Blue Pacific Ocean, where flying fish jumped aboard
                                                         And on to the Isles of Danger, Oahu and Bora Bora'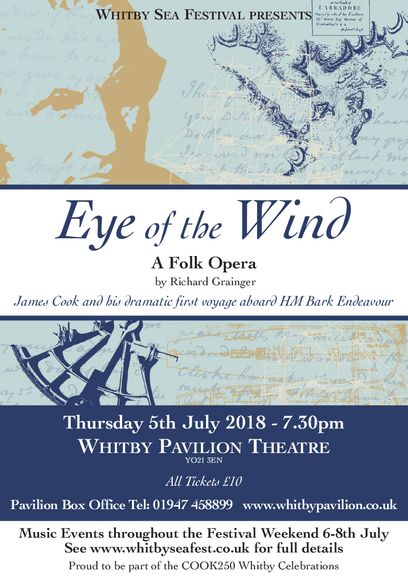 From the lovely Bay Of Islands, Ship Cove and Mercury Bay
                                               The rolling Bark Endeavour in a fair wind made her way'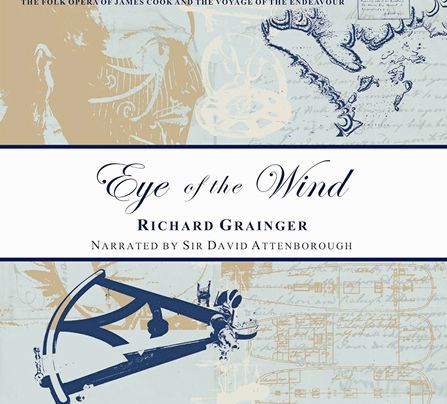 available on CD from our online store and as a download from iTunes, Apple Music, Spotify etc